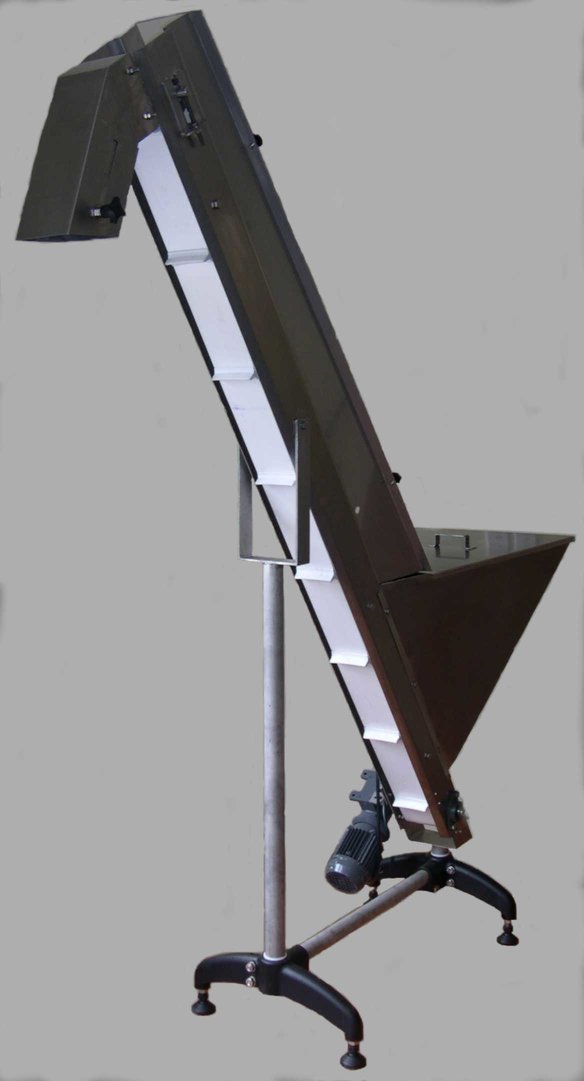 Features
Compact footprint (Conveyor slope 60 deg)
Versatile, able to handle a wide variety of caps
Hopper agitator available for difficult caps
The Pavar cap elevating conveyor is designed to convey caps from a low level hopper to an elevated sorting bowl.
The hopper has a capacity of approximately 500 caps (depending on cap size) and the discharge is 2000mm above the floor.
Construction is all stainless steel apart from the plastic Marbett components and fitted with a food grade cleated belt. Variable speed drive optional if required.