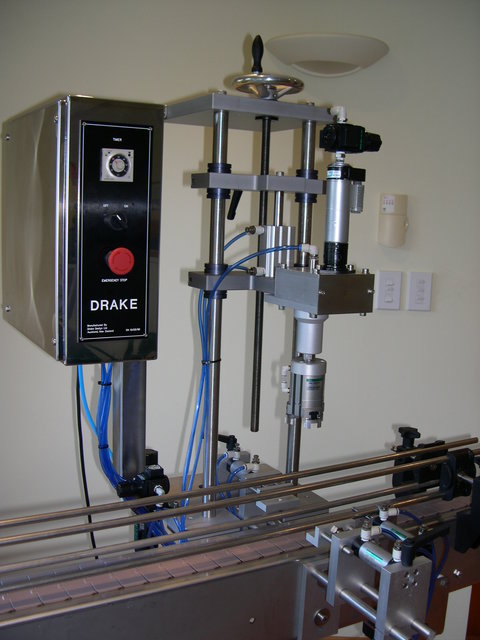 Features
Reasonably priced
Simple to setup and operate
Quick to change over
Fits over existing conveyor
Able to add different tightening heads
Reliable
Torque simply adjusted
This machine is designed to tighten a wide variety of caps. It can be fitted with a number of different tightening heads as follows:
Plain rubber cone for general purpose work
3 Jaw pneumatic chuck for difficult to grip caps
Trigger head with side wheels for pumps, triggers and hose spray bottles
Throughputs up to 40 bottles per minute
Caps are placed by hand and the threads engaged (not necessary to engage threads on some caps). An economical machine in standard form (with rubber cone chuck) with the ability to add different tightening heads to make it more versatile.
Downloads