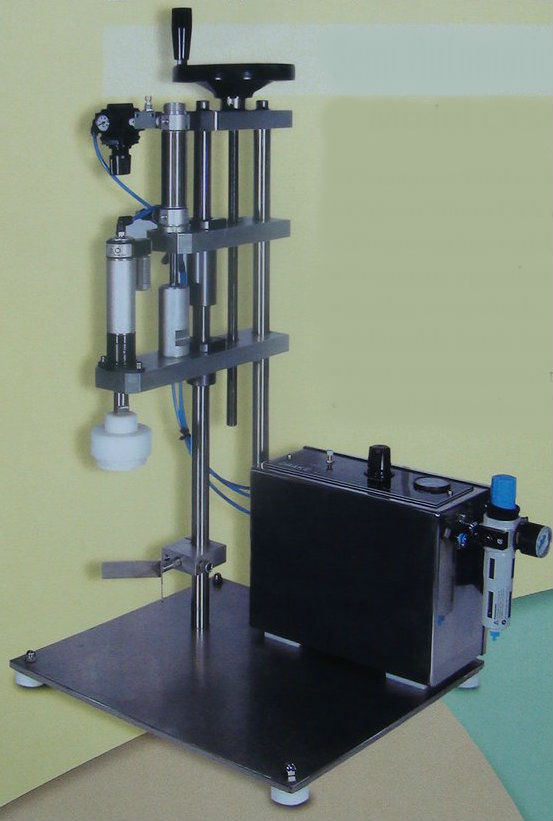 Features
Bench mounted and compact
Pneumatically operated
Torque simply adjusted
This bench mounted machine is designed to tighten caps up to 100mm diameter
It can be fitted with a standard rubber cone for caps up to 50mm diameter or a machined lurethane chuck for larger diameters.
Bottles with the cap already loosely on are placed under the head by hand.
The machine is bench mounted and pneumatically operated.
Downloads