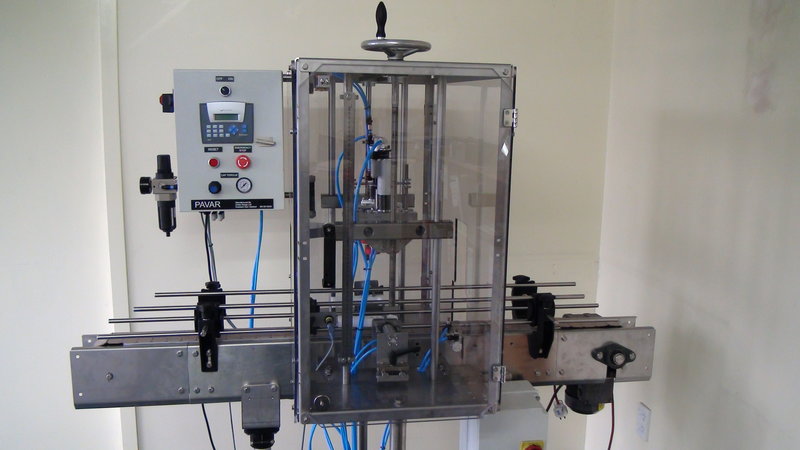 Features
Versatile
Very few change parts required
Quick to change over
Fits existing conveyor
Fully safety guarded
Reliable
This machine is designed to tighten a wide variety of caps. It can handle plain caps up to 120mm diameter, pumps, triggers, child -proof ratchets and hose spray nozzles.
Throughputs up to 40 bottles per minute (50 on very small bottles), Caps (triggers and pumps) are placed by hand and the threads engaged (not necessary to engage threads on some caps)
This is the ideal machine where a wide variety of caps and containers are produced.
Change over time around 5 minutes. Fits over existing conveyor (can cope with a variety of widths without modification) or can be supplied with a conveyor.
Downloads