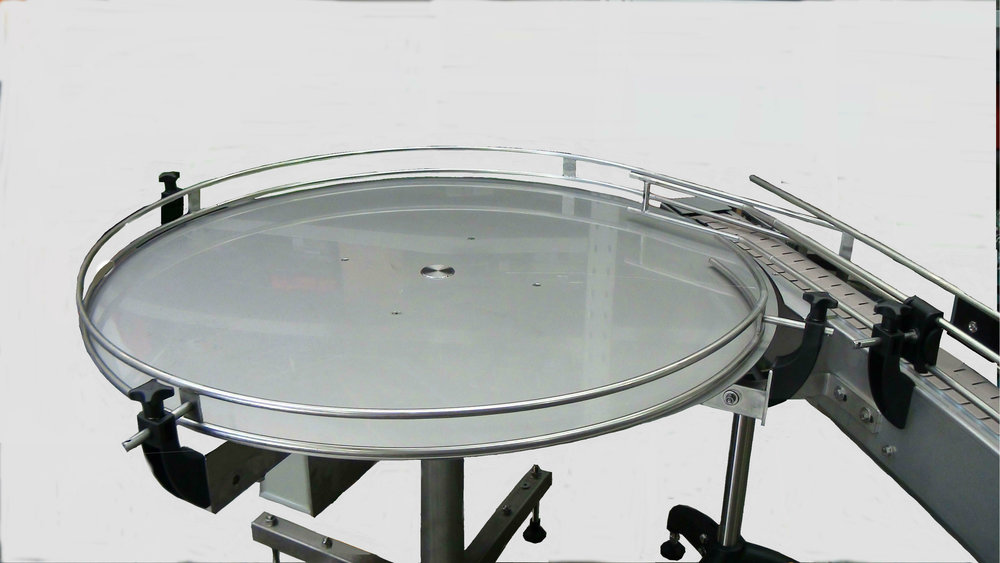 Features
Stainless steel construction
No chains, sprockets or drive belts
Variable speed
Solid and reliable
The Pavar rotary collection tables are solidly constructed from stainless steel, with the table directly mounted to the geared motor. This eliminates additional bearings, drive chains and sprockets reducing maintenance costs.
Supplied with a variable speed controller with single or three phase input. Suitable for mounting up to slat chain conveyors and handling containers up to 5 litres.
Diameter of table standard at 1200mm, but other diameters available.
Downloads