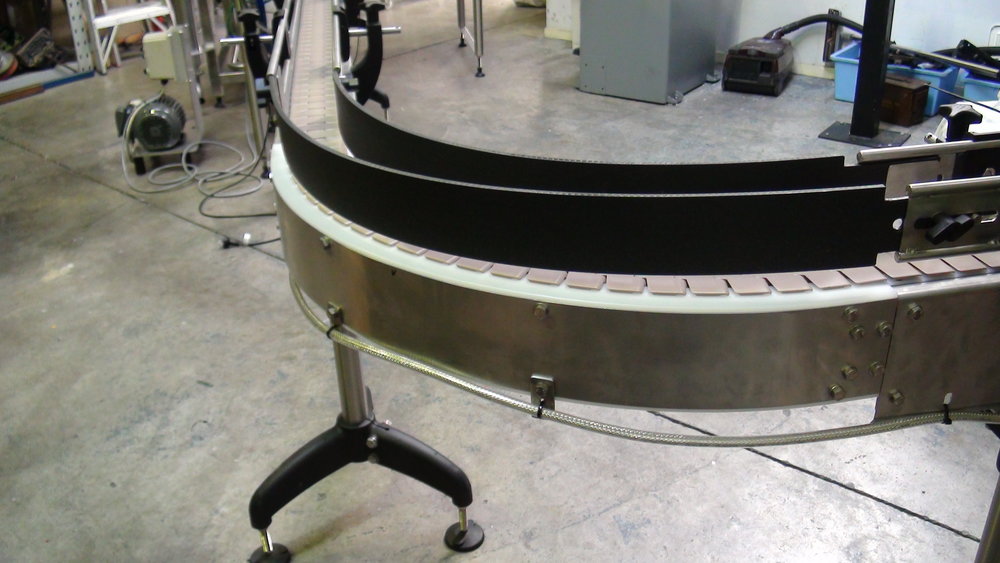 Features
Stainless steel
Modular construction, easy to lengthen, shorten or reconfigure
Suitable for a wide variety of applications
Reliable
Economical design but durable
The Pavar series 8 slat chain conveyors are constructed using stainless steel side panels, cross ties, legs and guide rails. The Marbett guide rail brackets and stands are plastic.
They can be either straight running or with bends and a variety of chain widths are available. Chain material is usually acetal but stainless steel is also available.
Supplied with 3 phase geared motor and variable speed drive.