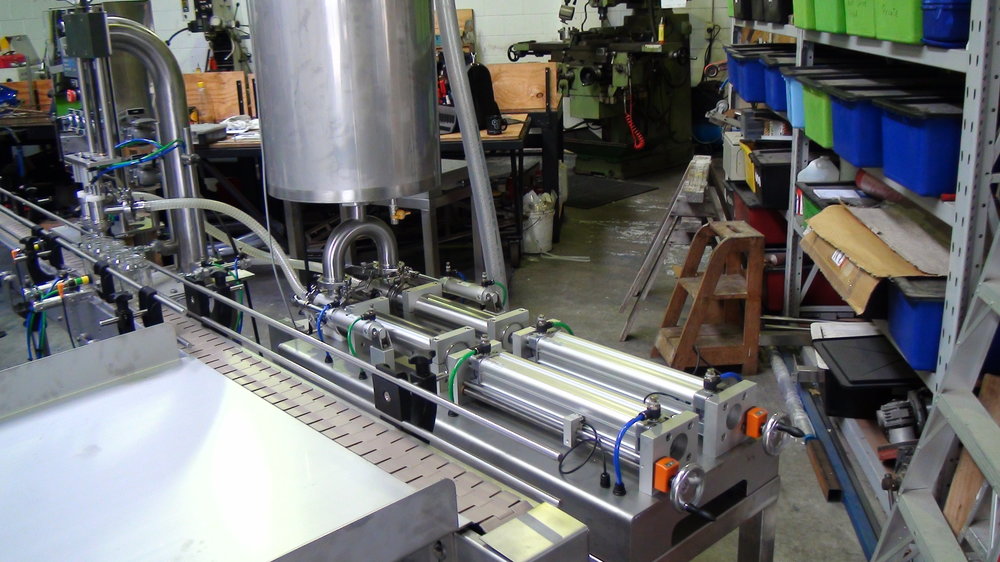 Features
PLC controlled
Hopper or prouct hose supply
Rotary product valves for positive product flow (non return valves available for certain products)
One or 2 head configurations
Individual volume adjustment
Range of positive shut off nozzles available
The Pavar VFCA series are volumetric piston fillers designed to fill liquids and creams.
They are available in single or 2 head configurations with fill ranges from 25 – 250mls for the smallest model and 250mls to 2500mls for the largest. They can be fitted with top fill only nozzles, or bottom up fill for foamy products. No bottle no fill sensing.
Can be supplied with or without a conveyor. Controlled with a programmable logic controller (PLC) giving reliable operation.
Downloads